A-Cro-K



A widgetized interpretation of Arithmetical Croquet, a mental recreation devised in 1872 by Lewis Carroll (author of Alices Adventures in Wonderland and numerous other works, including books on mathematics and logic).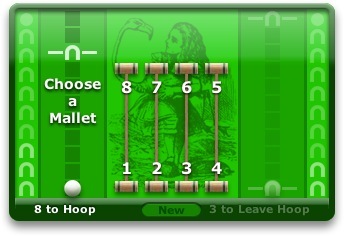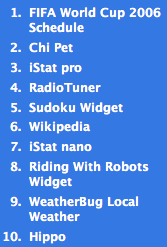 Another Widget
Squishy Blue Bubble!!

A Dashboard Widget. A bubble follows your mouse, while bouncing and jiggling majestically. The bubble is intensively simulated to provide realistic jiggling and bouncing.